Your amazing efforts in recruiting new volunteers have paid off. Give yourself a pat on the back for a job well done. But now, the more exciting albeit strenuous part of your work comes because it is time to assist your new volunteers in learning the ropes so they can contribute to accelerating your organisation's social impact.
One key step is to onboard them by giving them the proper information to perform their roles and providing them timely access to the tools they need. While you aim to do this efficiently, your manual onboarding and offboarding processes hinder your not-for-profit from quickly doing more good with your volunteers. We understand that not-for-profits rely on donations and grants and are constantly pressured to do more with less, resorting to paper-based processes where possible because it is perceived to be cheaper than spending on automated tools. But the truth is that these manual processes make it difficult for your not-for-profit to stay efficient, agile, and secure.
That's where Professional Advantage's Volunteer Onboarding and Offboarding (VOO) solution can help. It's a lightweight app powered by Power Apps and Power Automate to help you streamline providing volunteer access to your critical systems while keeping your not-for-profit data secure.

What problems can PA's volunteer onboarding and offboarding solution help my not-for-profit solve?


Timely access to systems.

Using paper or Excel-based volunteer onboarding and offboarding processes increases your organisation's risk of human error and can delay responses due to a lack of automatic notifications. Adding hundreds of new or recurring users to your critical system becomes a taxing job for the IT team who are already busy with ongoing projects and support requests.

With PA's VOO, you can streamline the processes to access requests and approvals in a single dashboard. Access requestors, approvers, and volunteers will be notified once the system access is requested, processed, and approved. Best of all, you don't need an IT administrator to grant access. A power user can be delegated the right permissions to approve or decline access requests in bulk.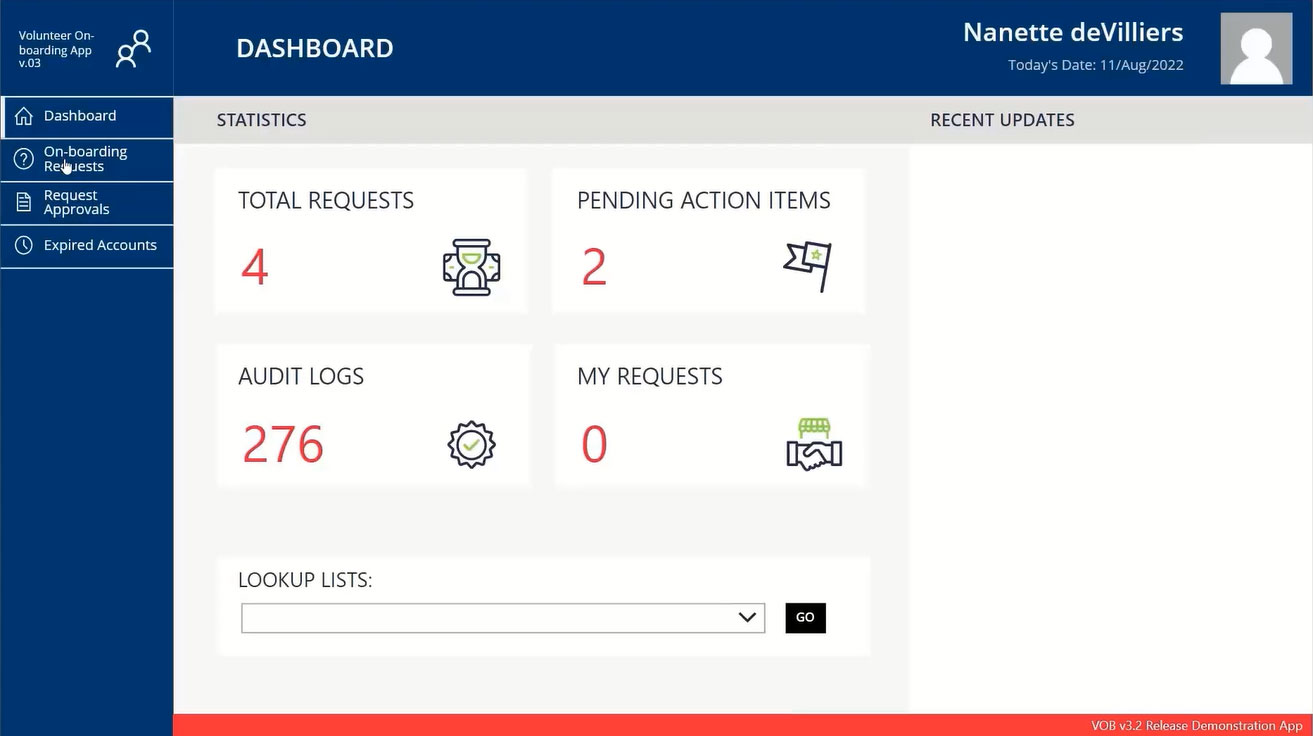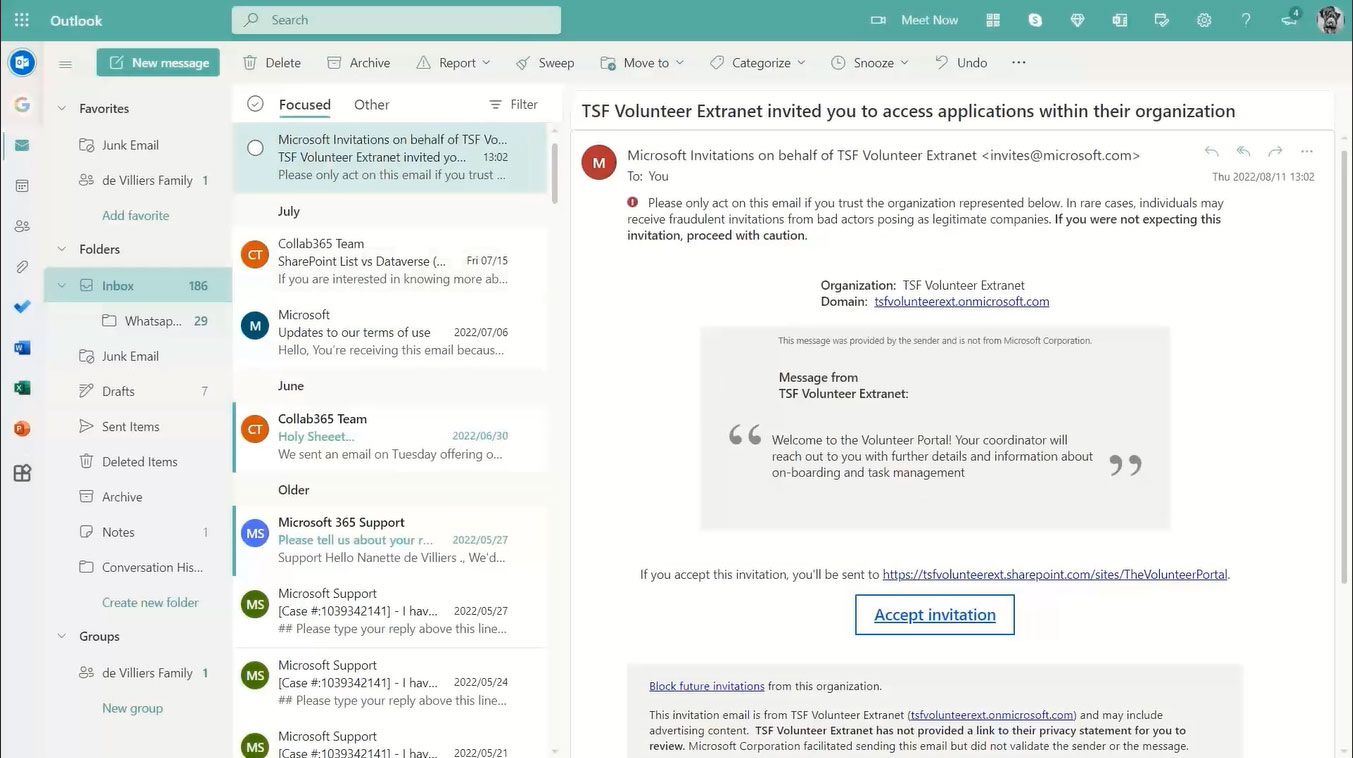 Automatic revoking of access.

Volunteers need to access your not-for-profit's systems and data only during the time they work for you. Hence, it's important that their access is revoked in a timely manner to ensure compliance and reduce your risks, but it can be challenging to do this with manual alerting done via email or paper-based forms.

PA's VOO can help to either automatically or manually revoke a volunteer's access without hassle. All you have to do is to pick their start and end date and time, and the app will automatically disable access for the user.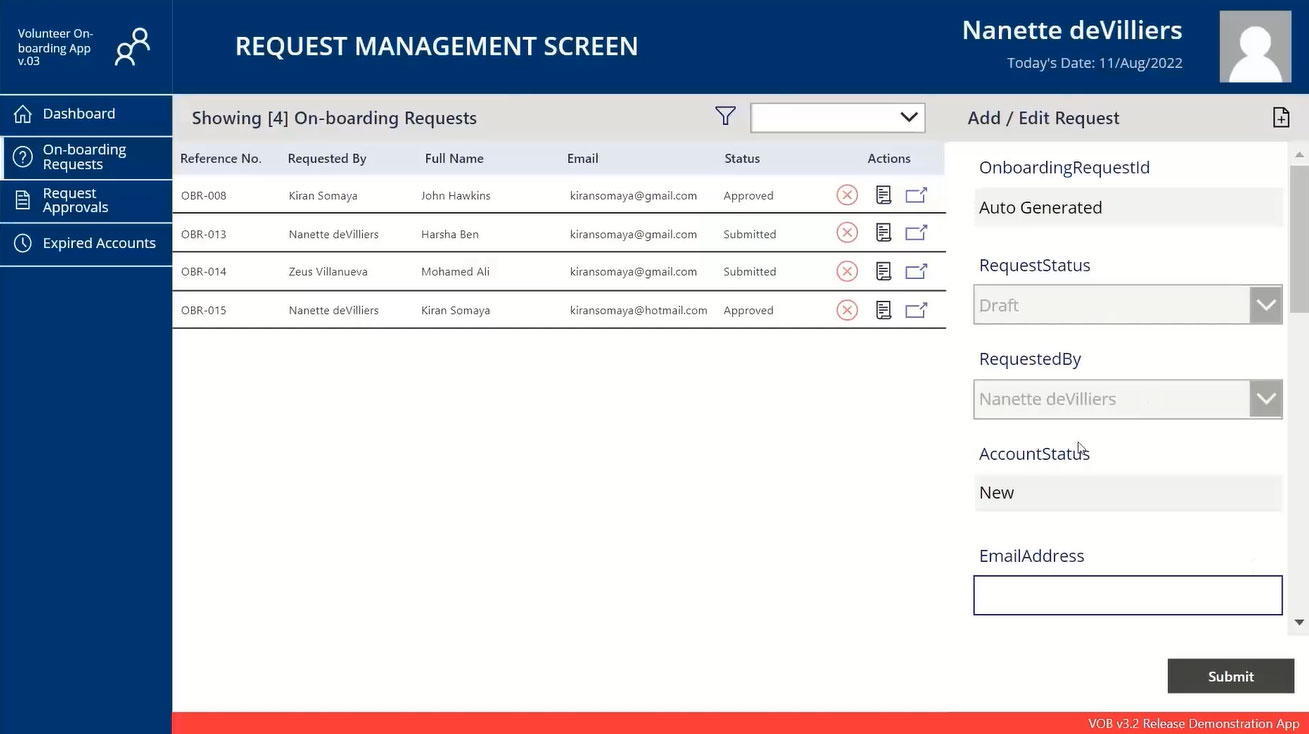 Improving security.

A typical scenario in most small not-for-profits is account sharing for multiple volunteers, and manual onboarding and offboarding processes that make it challenging to track back irregularities or process breakdowns if and when they happen. Not only is this scenario not ideal, but it also poses security and compliance risks.

With PA's VOO, your volunteers can use their personal email addresses for their user identity. The app automatically provides secure access to your systems, such as specific extranet sites in SharePoint, modules in Dynamics CRM, HR portal, and more. It also has audit logs that can provide visibility into who approved access for which volunteer and when.
If you are using Microsoft 365 for your not-for-profit but have not yet considered using Power Apps to modernise how you manage your volunteers, then it is time to take a closer look! Not only does it help keep your not-for-profit nimble and productive, but it will also keep your organisation compliant and secure.
Watch how a volunteer onboarding and offboarding built on Power Apps can help you save time and money and keep your not-for-profit's systems and data secure in this on-demand demo.